My Independence Day plans have changed drastically as I've become an adult with no children of my own.When I was real little, we would watch fireworks on a blanket at the t-ball field in Taylor, TX. Then when i was a little older, but still quite young, we'd spend the day at
Lake Limestone
and then when it got dark, out came the fireworks. Two of my aunts had side by side property out there. We'd lay in the hammocks, swim, grill, and set off fireworks as a family, and watch as other families did the same across the lake. Now, all my cousins I did that with are grown and most of us are married. The kids are only about 2, and well, we just don't do what we used to do. What we do changes every year. I suppose once I do have my own kiddo, we'll start making our own traditions. In the meantime, we just enjoy spending the day with whichever family we can.
This year, my husband's mother invited some of his family over for a late lunch. The pictures (yes multiples, LOL) for B&W wednesday this week are of Justin's cousin Morgan, who just recently turned 1, and will be walking any day now! Then Jordan, another of his cousins, was a flower girl in our wedding. And then there's the family dog, Rambo. Rambo has been in the family for 12-13 years now...just a little longer than me ;)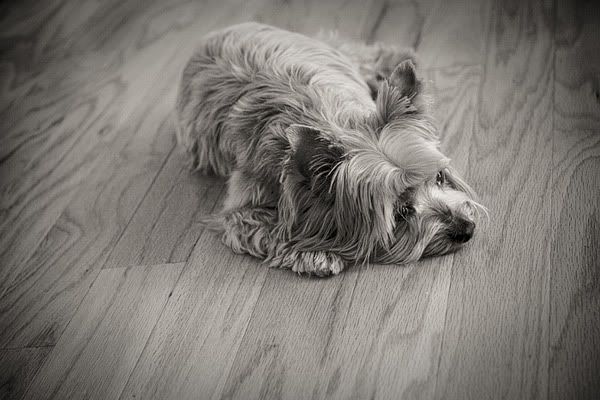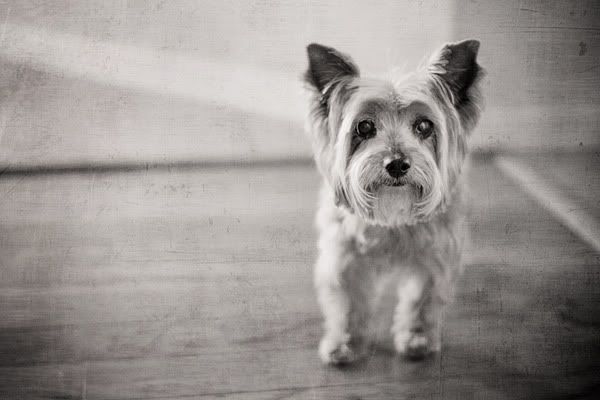 And this one for fun, in color. Jordan was throwing those pop-it thingies at the sidewalk. lol
I'm posting these on my
studio blog
also because well, i can post them a little bigger there, and havent quite formatted this one just right yet ;) And if you read the last B&W Wednesday over there, you'll see why I have two currently. Which i may explain later here this week too, just because, lol.