Savannah is the newest addition to our stable. She's our dark shadow grey 2003 Ford Mustang Cobra convertible. We pickd her up completely stock, with 50,000 miles. You just dont find 'em like that hardly these days. We had no intention of really modding her...but she was so quiet. We installed a Bassani catback, and now she's perfect. No welding...so we can bolt the stock system back up at any time.

Here she is at the dealer before we got her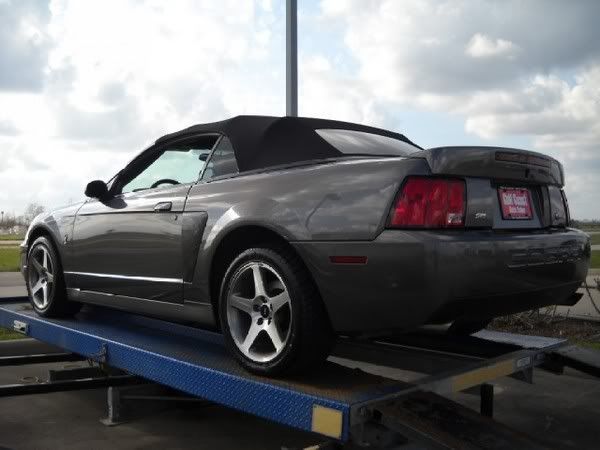 We don't have many pics of her yet...but im sure we will as the years go by!
Why yes, we do drive them both to car shows sometimes haha